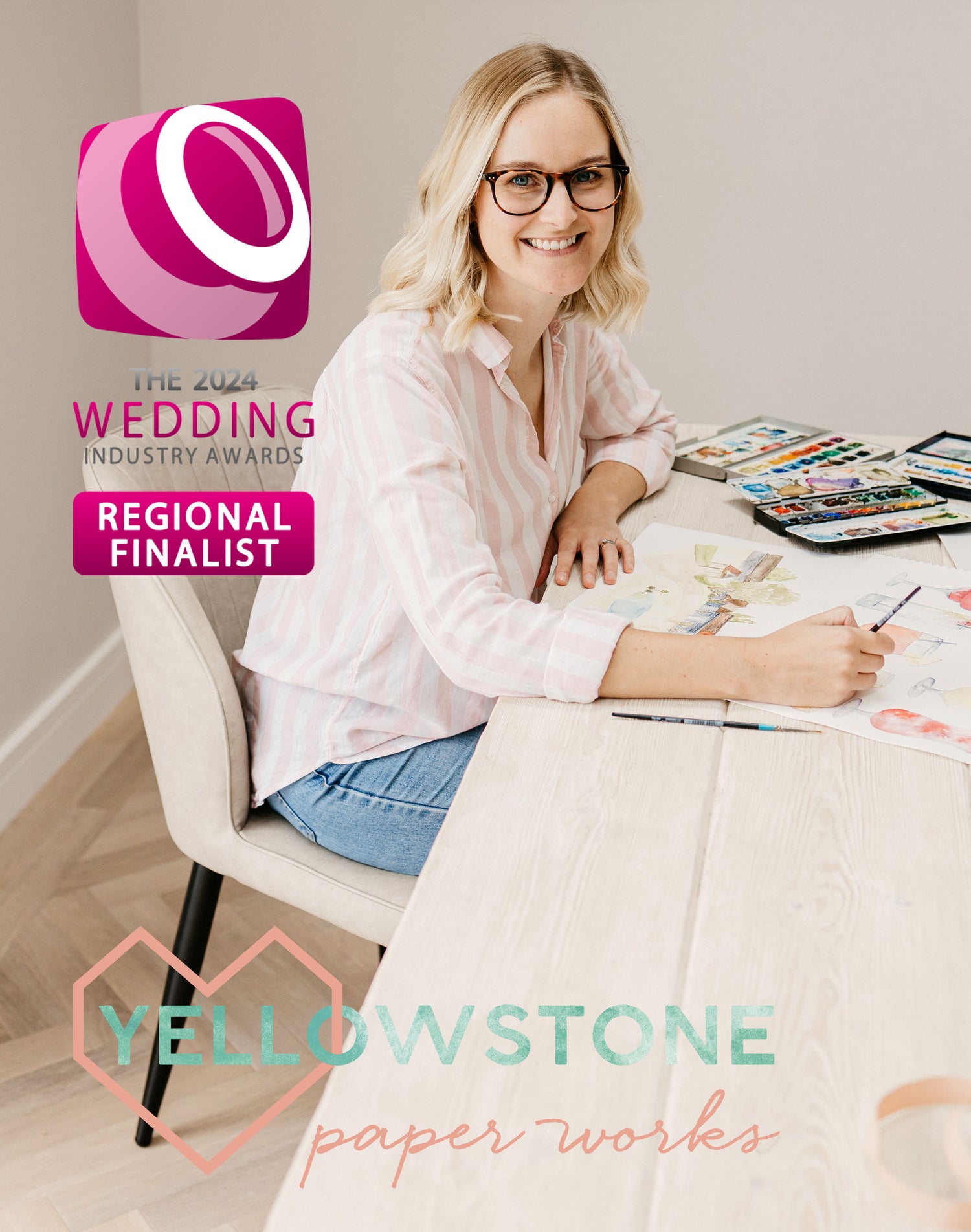 I'M A REGIONAL FINALIST!
So happy to be in the finals of The 2024 Wedding Industry Awards and in the running for Best Wedding Stationer in the West Midlands! The award show is coming up in November so fingers crossed I can add another award to my repertoire.
This is an important award as only couples I've worked with in 2023 can vote and give feedback so it's definitely not a popularity contest. It's voted by real newlyweds.
-luxury invitations hand painted in watercolours -
let's bring your wedding day to life!
Choosing invitations and stationery to represent your Wedding is a daunting task and can be hard to know where to begin. I'm here to make this process as stress-free and fun as possible!
Whether you're after save the dates, invitations or a seating plan, I will work with you to create stationery that represents YOUR Wedding day and you as a couple.
I don't believe in 'templates' for Wedding stationery. Your Wedding is unique so your stationery should be too. That being said, every suite of stationery is hand painted from scratch and is bespoke to you.
After the big day you'll have personal stationery to treasure forever.